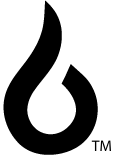 Due to the extraordinary rise in popularity of frozen yogurt, our industry has quickly become one of the most revolutionary categories in franchising. Frozen yogurt is one of the fastest growing markets in the country because consumers are actively seeking out healthier snack alternatives. Yogurtology provides a superior, probiotic filled product that satisfies any craving and is fun for the entire family.
Now is a perfect time to own your own Yogurtology and participate in an exciting opportunity to own a successful growing franchise with a proven business model.
Why Yogurtology?

Yogurtology is an innovative self-serve frozen yogurt franchise offering a unique, one of a kind yogurt experience. Customers enjoy countless combinations of PremiYum™ flavors that are exclusive to our brand, with fresh toppings, Bottomings™ and Sloppings™ in a simple but unique environment. Yogurtology offers the best tasting Frozen Yogurt with over 70 toppings, so all customers can enjoy making their own delicious and healthy snack.
Yogurtology Franchising is comprised of successful entrepreneurs that are experts in restaurant management, real estate development, marketing, and franchise growth. With our expertise, we provide a strong foundation that will enable franchisees the ability to flourish and reap the rewards of owning a successful franchise business.
OUR SUPPORT
The core to our success is by carefully selecting franchisees who can join Team Yogurtology to continue strategically growing the brand the right way with the right people.
The Yogurtology Corporate Team will work with you on site selection, construction of your location, operations support, and marketing as well as to provide in-depth training for you and your managers. Our goal is to make sure our franchisees have the best support in the industry, to offer exceptional products, processes, resources and tools, in the effort to ensure success in all Yogurtology locations. We want to see you succeed and we have the road map and experience to get you there!
Our Process

Ready to get started? It's as easy as 1... 2... 3!

Review our franchisee requirements.

Complete our franchise contact form.

Submit our form and we'll be in touch!
Franchisee Requirements

We are looking for franchise partners to help us grow the Yogurtology experience and participate in a thriving brand. Candidates should possess the following criteria.
Financial Requirements
The total investment necessary to begin operation of a YOGURTOLOGY® Shop ranges from $260,000 to $450,800.
Operational Excellence
Live in the local market and have superior customer service, extensive operations, and strong store management experience.
Passion for Yumminess
Our franchisees must share our Yogurtology values to exceed customer expectations, and belief in distinct products, outstanding service, and inspirational design.
Find out how you can join the Yogurtology team by submitting our franchise contact form below.
FAQs

The total investment necessary to begin operation of a Yogurtology Shop ranges from $260,000 to $450,800. These totals include an initial franchise fee of $20,000 that must be paid to us.
Although some area development agreements are already in place, Yogurtology Franchising has site opportunities available throughout the United States. Specific locations are not guaranteed, but our Real Estate experts are available to assist you in researching and suggest outstanding Yogurtology sites and geographic areas.
Yogurtology shops typically range between 1,000 - 2,000 sq. feet.
All Yogurtology/Frozen Yogurt related products are purchased through our approved vendors which we have volume negotiated pricing to provide to our franchisees with the best pricing possible.
Once a location has been secured and construction has been scheduled with the appropriate permits, the process is fairly quick and can usually range between 2-3 months.
Yes, we provide training for opening and ongoing operation of your Yogurtology location. It starts with training at our corporate headquarters and we stay connected with you through the regular training of your management and staff.
We will be sending at least one of our experienced Yogurtologists to help open the shop and have a successful grand-opening. We have already had many successful grand openings and know exactly what it takes to start off on a strong foot!
Yogurtology requires only a 5% royalty and a 2% marketing ad fund fee.
Profitability will vary considerably depending upon factors such as: location, operating costs, financing terms, your ability to manage and control the business and sales, as well as other factors like the management structure. Our Franchise Disclosure Documents will provide further details and examples.
To effectively manage your business and gain in-depth insights regarding your marketplace, we request that you live near your franchise location(s). Specifics can be worked out with a Yogurtology Franchise representative.
Please fill out the franchising contact form below as the first step. After filling out the form, feel free to contact us at 813-867-8628 to schedule an initial franchise call to learn more about the brand and the current opportunities available.
Our Stores



Franchise Contact Form

Please complete this form to learn more about Yogurtology® Franchising opportunities.
Disclaimer: This information is not intended as an offer to sell, or the solicitation of an offer to buy, a franchise. It is for information purposes only. If you are a resident of a U.S. state or a country that regulates the offer and sale of franchises, are receiving this message in one of those states or countries, or intend to operate a franchise in any of those states or countries, we will not offer you a franchise unless and until we have complied with any applicable pre-sale registration and/or disclosure requirements in the applicable jurisdiction.
This offering is not an offering of a franchise. In New York (USA), an offering of a franchise can only be made by a prospectus that has been previously filed and registered with the Department of Law of the State of New York. The application for registration of an offering prospectus or the acceptance and filing thereof by the Department of Law as required by the New York law does not constitute approval of the offering or the sale of such franchise by the Department of Law or the attorney general of New York.
OUR WEBSITE HAS NOT BEEN REVIEWED OR APPROVED BY THE CALIFORNIA DEPARTMENT OF CORPORATIONS.  ANY COMPLAINTS CONCERNING THE CONTENT OF THIS WEBSITE MAY BE DIRECTED TO THE CALIFORNIA DEPARTMENT OF CORPORATIONS AT www.dbo.ca.gov.
Likewise, our website has not been reviewed or approved by any other federal or state governmental or regulatory agency (domestic or international).